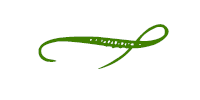 All cats may get affected by various health issues, more or less. But when you talk about "pure breed" cats we need to remember that we breed with a limited population. That makes genetic diseases something to look out for, since "pure breeding" is a type of inbreeding. And inbreeding may make these problems more or less frequent within a breed. As a breeder we have an obligation to avoid that and strive for healthy cats in breeding.
There are health issues that are more frequent in some breeds than others. This is why breeders may focus differently on various health issues based on which breed they breed. For Maine coon its mostly the heart condition known as hypertrophic cardiomypathy (HCM) and feline hipdysplasia (HD) that require extra attention. It is adviced that the breeding cats are screened for these diseases before they are mated. By doing so we strive to limit the risk for the offspring to get affected, even if its not a guarante.
My cats are tested according to PawPeds recommendations for the health programmes against HCM and HD. I also make sure I know the DNA-status for the known disease causative mutation in MyBPC3 (HCM) and pyruvate kinase (PK). The results can be found here, or in the PawPeds pedigree database.
* indicate that result is through negative parents.
Performed tests
HCM
HD
Pillo

Normal

2015-02-20

2015-02-06

2011-01-17

2008-10-10

2007-02-16

2005-06-22

N+1

2005-03-30

2+3

2015-02-27

Saca

Normal

2016-07-13

2013-02-15

2011-01-17

2009-11-27

2008-10-10

N+N

2008-09-23

Naja

Normal

2016-07-13

2014-05-14

2013-08-09

2012-06-08

N+N

2012-05-21

Sessi

Comming

2018-06

N+N

2018-03-22
Gene tests
HCM1
PK-brist
Pillo

N/N

2007-07-11

Not tested

Saca

N/N*

N/N

2013-01-08

Naja

N/N*

N/N*

Sessi

N/N*

N/N*
Inbreeding

| | Clones | Top5 | 9th gen |
| --- | --- | --- | --- |
| Pillo | 17.6% | 41.9% | 0.325% |
| Saca | 9.67% | 25.3% | 1% |
| Naja | 16% | 42.0% | 0.98% |
| Sessi | 17% | 43.3% | 0.543% |